Welcome from our Executive Principal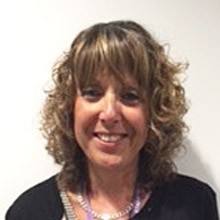 It is my pleasure to welcome you to Clifford Bridge Academy. Our school is member of the Inspire Multi-Academy Trust of four Coventry primary schools. The other schools are: Walsgrave CE Academy, Whittle Academy and Hearsall Community Academy.
Clifford Bridge primary school is a popular primary school with a village like feel in a popular residential location. The school was lucky enough to have a new build and refurbishment in 2013 as it grew from a one to two form entry school.
We are all positive about the autonomy and independence that comes with our schools being a group of academies working together. The schools are accountable to a 'Board of Directors' and the 'Local Governing Body'.
At Inspire Education Trust we are passionate about making a difference to the lives of our children. They are at the heart of everything we do and we strive to inspire all learners and we want all our schools to be the best they can be and for each child to discover the skills, abilities, talents and interests that lie within them.
The schools have a desire to question, change and innovate to ensure that what they provide enables our children to become successful learners, confident individuals and responsible citizens.
We believe in working in partnership, enabling us to ensure all children to achieve their full potential. Our schools know the impact that working collaboratively can bring.
At the same time, we recognise the importance for each school to retain and promote their individual identity. Every school has its own context and challenges. This is why we encourage our member schools to lead and manage in a way that preserves that individual identity and responds to the specific needs of their children and community.
The combination of autonomy and collaboration across key areas of leadership and management, underpinned by shared vision, values and best practice is what makes our schools special.
We want to work in partnership with parents and carers and will provide regular opportunities for you to come into school. We have an open door policy and all problems and concerns will be promptly dealt with.
I hope to see your children regularly when I am in school to share and celebrate with them their hard work, efforts and achievements and I look forward to seeing you in the near future!

Kim Docking
Executive Principal
Welcome from our Headteacher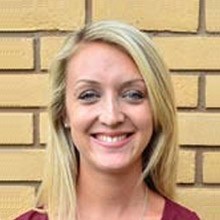 I would like to welcome you to our school website. I hope you find the site informative and easy to use, and enjoy finding out about all the exciting things we get up to in our happy and successful school.
Here at Clifford Bridge Academy, the children, parents, carers, staff and friends of school are central to our school community. We are a vibrant and happy two-form entry school, who were graded as 'Good' in all areas by Ofsted in January 2013. Our mission statement "Together we achieve, individually we grow" underpins all that we do.
As part of the Inspire Multi-Academy Trust, we work in close partnership with Walsgrave CE Academy, Whittle Academy and Hearsall Community Academy. The links between the schools are both stimulating and supportive, enabling us to share best practice though collaborative leadership and management.
As an academy, we have the freedom to shape the curriculum to suit the needs of our pupils. This enables us to embrace the latest educational initiatives whilst at the same time ensure that we have a rigorous approach to the core areas of learning: reading, writing and mathematics. Our thematic curriculum is designed to meet the needs of all our children and equip them for learning in the 21st century. Lessons are exciting and challenging. We emphasise resilience, collaboration and reflectiveness because these Learning Powers will enable our children to develop the personal qualities necessary for life beyond Clifford Bridge Academy.
Our children at Clifford Bridge Academy are a delight. The ethos of our happy school is one of support, care and respect. Our incredibly talented staff are passionate about our children's development, both academically and socially. We pride ourselves on developing each child as an individual, and in doing so we ensure that our school is inclusive and fair to all.
Here at Clifford Bridge Academy we promote a true collaboration between school and home, so that together we can ensure your child reaches their potential in terms of learning and behaviour. We warmly welcome involvement from parents, carers and the wider community in all aspects of school life. We value good communication and links, and believe our weekly newsletters, school website, Twitter and Facebook updates achieve this.
I am a firm believer is "seeing is believing", and therefore would strongly encourage you to come and visit us for yourselves in order to get a true sense of our incredible school.
Amy Husband
Headteacher
Latest School Events
Year 2 SATs Parents' Meeting

31

Jan

2018

6:00 pm - 7:00 pm

Kingswood Parents' Meeting

13

Feb

2018
LATEST SCHOOL TWEETS
Clifford Bridge @CliffordBridge
12 Jan We are through security and are watching a short safety video before take off. https://t.co/0HDNyLzmJd
12 Jan Years 1 and 2 are going through departures and getting ready to take off! https://t.co/i3WMd4OKss
9 Jan The choir are on their way back to school now- we should arrive at about 9:45.
9 Jan First Take It To The Bridge practice of 2018, slightly depleted because of Young Voices - good luck to everyone the… https://t.co/wn6TIZsWFu

Clifford Bridge @cliffordnursery
6 Sep 2017 https://t.co/NNLM5kTqP4
24 Jul 2017 Our Nursery parties were a perfect end to the year. Thank you to Arrietty and Mummy for a beautiful cake! https://t.co/JLHl3fYbYT
24 Jul 2017 Knitting club final products- A lovely blanket to donate to the hospital babies and cozy bed socks! https://t.co/D3NWHrIi8U
19 Jul 2017 Thank you for coming along to our 'Come and Share' afternoon! It was such a pleasure to share with you all the... https://t.co/L75sHmWVnc
Address
Coombe Park Road
Coventry, West Midlands, CV3 2PD
Phone number
Email address
admin@cliffordbridgeacademy.org