Parents
School Closure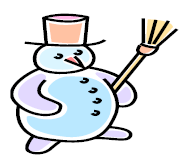 In the event of bad weather and the possibility that the school may need to close we will endeavour to communicate our decision to you as soon as possible.
Closure as a result of bad weather:
1) Please check the school website and our Twitter feed
2) http://www.coventry.gov.uk/snowline – this website is updated every 10 – 15 minutes and will only show schools that are shut.
3) If you do not have access to the Internet, then please listen to your local radio station i.e. Free Radio or BBC Coventry & Warwickshire.
We would appreciate it if you would not telephone the school for information, as we need to speak to staff and the local radio stations etc.
If the school closes during the day as a result of bad weather, heating failure we will update the school website and twitter and contact parents via SchoolComms. Staff will remain in school while we have children in our care.
The following day, after a school closure, please check the above websites or listen to local radio.