Mathematics at Clifford Bridge Academy

Back to Curriculum
Mathematics is a vital part of everyday life: it teaches children how to make sense of the world around them. At Clifford Bridge Academy, we aim to prepare children by providing them with essential skills for life. We want children to gain a sense of enjoyment and achievement in their mathematical studies. It is important children do not feel Mathematic lessons are a burden to be endured each day but lessons should provide a vibrant and stimulating arena for developing skills to be used in a practical context.
Clifford teaches Maths through the Singapore maths approach, following the Maths No Problem (MNP) programme. The principal aim is to develop children's knowledge, skills and understanding. During our daily lessons, we encourage children to demonstrate their understanding using a range of visual and written strategies to ensure a rich depth of understanding.
Why do we use MNP?
'The focus is on the development of deep structural knowledge and the ability to make connections. Making connections in mathematics deepens knowledge of concepts and procedures, ensures what is learnt is sustained over time, and cuts down the time required to assimilate and master later concepts and techniques.'
The Maths No Problem approach uses concrete objects to test mathematic concepts and build a clearer understanding of abstract ideas. Key concepts are introduced using a range of resources, giving children the chance to see a problem and using manipulatives to build an understanding and make links across their learning.

We believe that children should develop a rich understanding of a subject area and should not be rushed through the curriculum. Children should be exposed to a range of problems around the same key concepts before being rushed onto another subject area.

Mathematic skills are taught in discrete Maths No Problem lessons; however, valuable learning opportunities a.re provided through our Thematic curriculum. These meaningful cross-curricular links help to embed maths and provide real life relevance to the concepts and skills they are acquiring. Theme provides a real life context for the application of skills maths developed during. Opportunities to do this are on going and may be identified. As a part of a STEM cycle, Maths becomes a key focus of one of the three termly topics taught throughout the year where skills are applied across all areas of the theme.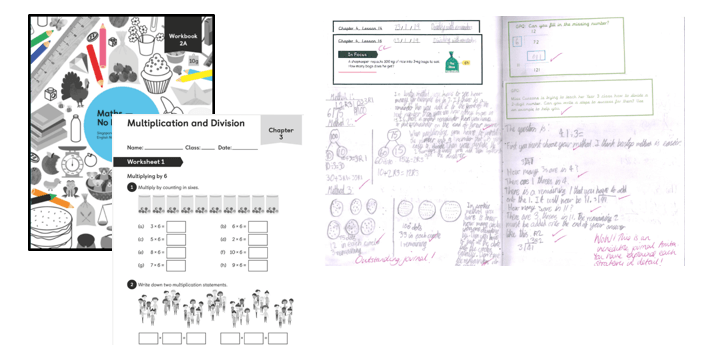 Our key aims at Clifford for the teaching of mathematics are:
to promote enjoyment of learning through practical activity, exploration and discussion;

to promote fluency and competence with numbers and the number system;

to develop the ability to solve problems through decision-making and reasoning in a range of contexts;

to develop a practical understanding of the ways in which information is gathered and presented;

to explore features of shape and space, and develop measuring skills in a range of contexts;
At the root of all our Mathematics focus is an aim for all children to enjoy mathematics and embrace the challenges that it can provide and, in time, allow children the chance to demonstrate mastery in this subject!