English at Clifford Bridge Academy

Introduction
English is planned and delivered following Inspire Education Trust's own English long-term plan. Children's skills are developed through cohesive units of work based around quality texts or writing genres, building to purposeful writing opportunities.
Chosen texts ensure coverage of classic stories, contemporary fiction and a range of traditional tales, including myths and legends, within each year group, and texts have been mapped to ensure progression across the school.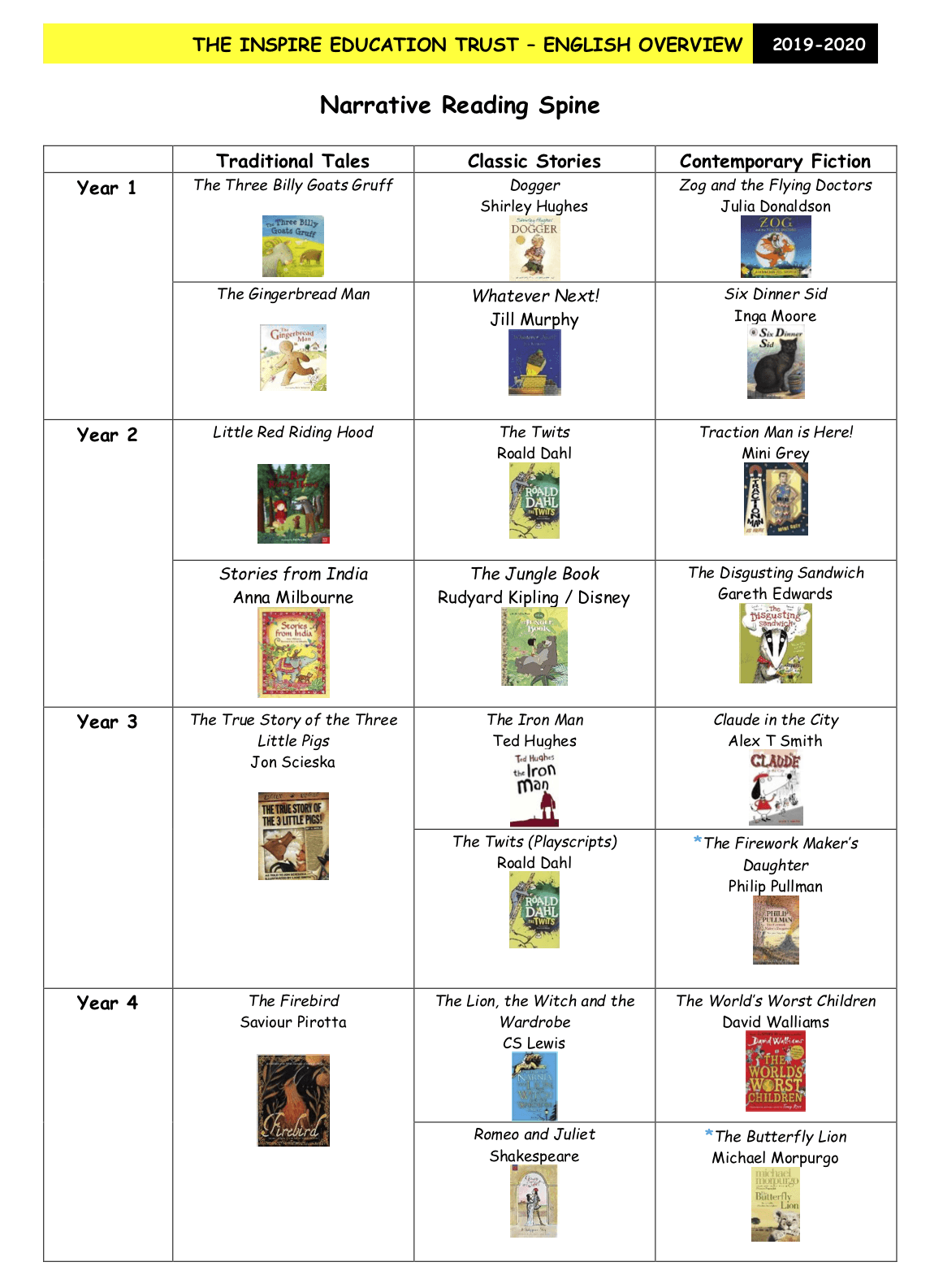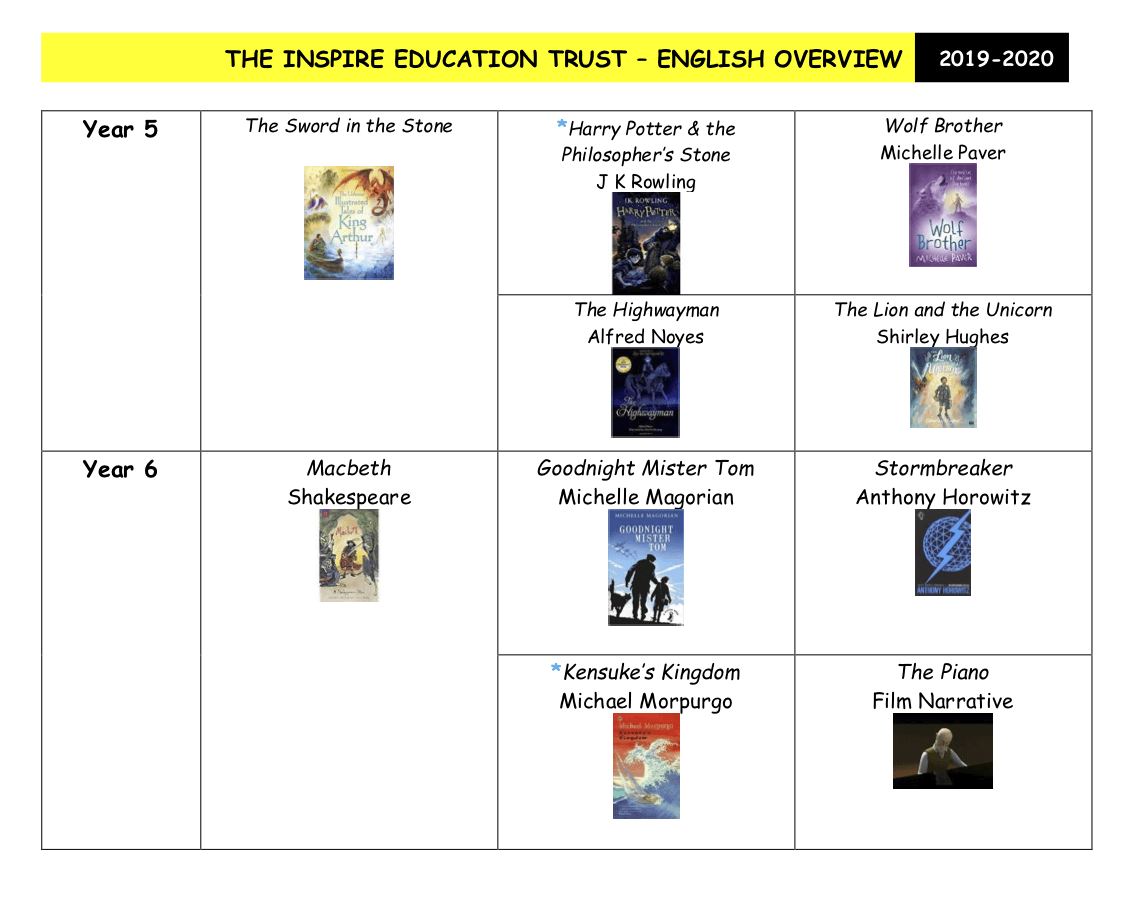 Reading
Our approach to the teaching of reading ensures focus on both of the key dimensions needed to become effective readers – Word Reading and Language Comprehension. Phonics is the predominant way we teach Word Reading and we use Read Write Inc as our phonics programme

We employ various approaches employed to develop children's comprehension skills. These include:

These are complemented by our rigorous approach to reading at home, where children take home banded reading books from wide range of high quality authors and publishers. Our range includes fiction, non-fiction and poetry.

Writing, including Grammar and Punctuation
Our teaching of writing includes focused teaching of all aspects of writing detailed in the 2014 National Curriculum:
Composition

Vocabulary, grammar and punctuation

Transcription (spelling and handwriting)
Composition
Writing composition includes the teaching of planning, drafting, editing, evaluating and performing. Teachers plan motivating and engaging opportunities for children to write across a variety of genres, and for a range of purposes and audiences. These can be linked to focus texts, and to wider curriculum themes. We place a high level of emphasis on writing for real and authentic audiences such as sending work to relevant authors, the local school community and real-life venues.
Vocabulary, Grammar and Punctuation
Vocabulary, grammar and punctuation are taught through focused key skills sessions, as well as being embedded within general English teaching, ensuring children develop the linguistic knowledge detailed in the 2014 National alongside understanding of how to use grammar and punctuation to enhance their writing.
Spelling and Handwriting
Spelling and Handwriting are taught each week using Inspire Education Trust's bespoke schemes. Spelling begins in Y2, when children are secure with their knowledge and application of phonics, and continues throughout Key Stage 2. Handwriting focuses initially on letter formation, building to the development of a fluent, legible and efficient joined handwriting style.